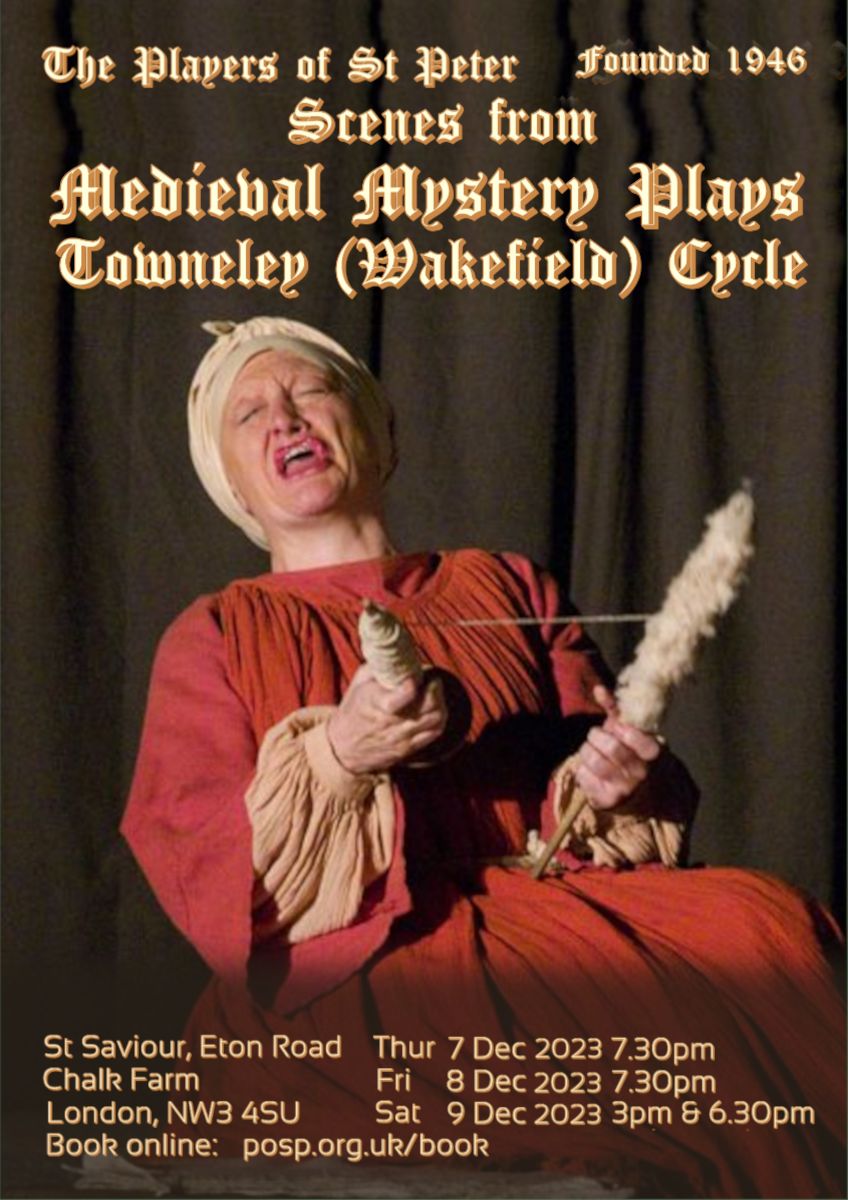 This year the Players of St Peter offer a selection
from the sequence of medieval Mystery Plays
named after the Towneley family, owners of the
only surviving manuscript.
The dialect of the text locates it in Yorkshire,
and a few of the individual plays contain allusions
to places in the neighbourhood of Wakefield.
They also display a distinctive stanza-form
and exuberant, pithy language.
We present two of these: the play of Cain and Abel,
remarkable in the Towneley version
for its development of the role of the ebullient
foul-mouthed Cain and his impertinent servant;
and the so-called Second Shepherds' Play,
which weaves together a comic plot of
sheep-stealing with the biblical story of the
Shepherds' visit to Bethlehem - a prime example
of a type of 'sacred farce' found more widely elsewhere in European medieval drama.
Contrasting with these expressions of boisterous comic anarchy are the scenes
of the Annunciation and the Visit to Elizabeth with their calm and devotionally
nuanced dialogue.
Thursday 7th December 2023 7.30pm
Friday 8th December 2023 7.30 pm
Saturday 9th December 2023 3pm & 6.30pm
Admission by donation
Recommended amount: £9 online; £10 at the door; £5 students
Book online posp.org.uk/book
Phone reservations 07788 756 745
Advance booking recommended.