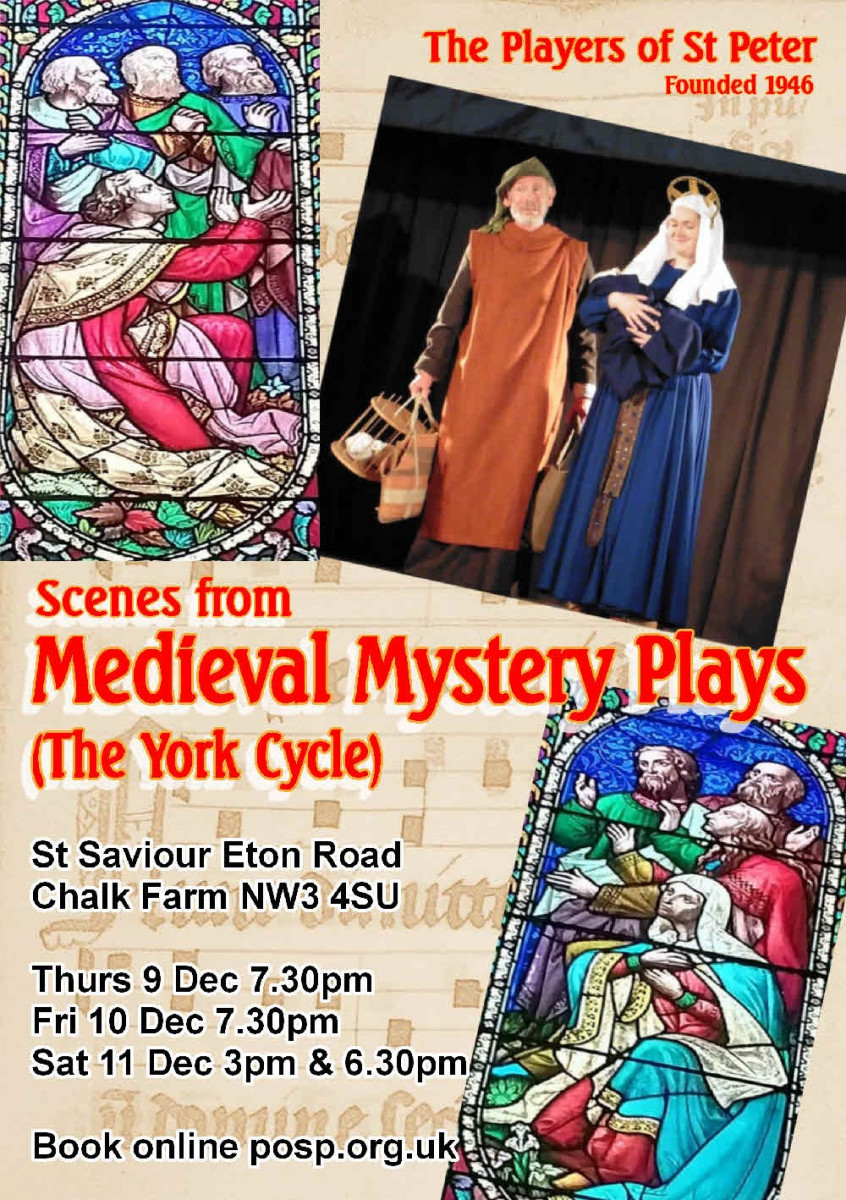 The Players of St Peter received a brilliant review in the Church Times
for their Mystery Play performance at St Saviour's in December 2021.
The production was particularly successful this year which makes this recognition much deserved and timely.
"IT IS a pleasure to report that the Mystery play is alive and well — and not only in Ambridge.
The Players of St Peter, who began life 75 years ago at St Peter's, Cornhill, in the City of London, have had various locations over
the years, but are now based at St Saviour's, Chalk Farm,
in north-west London, where they presented four performances
of this year's offering, a "director's cut" featuring four of the 48 plays in the York Cycle, which, complete, depicts biblical events from creation to the last judgement ..."
Read the full article here.