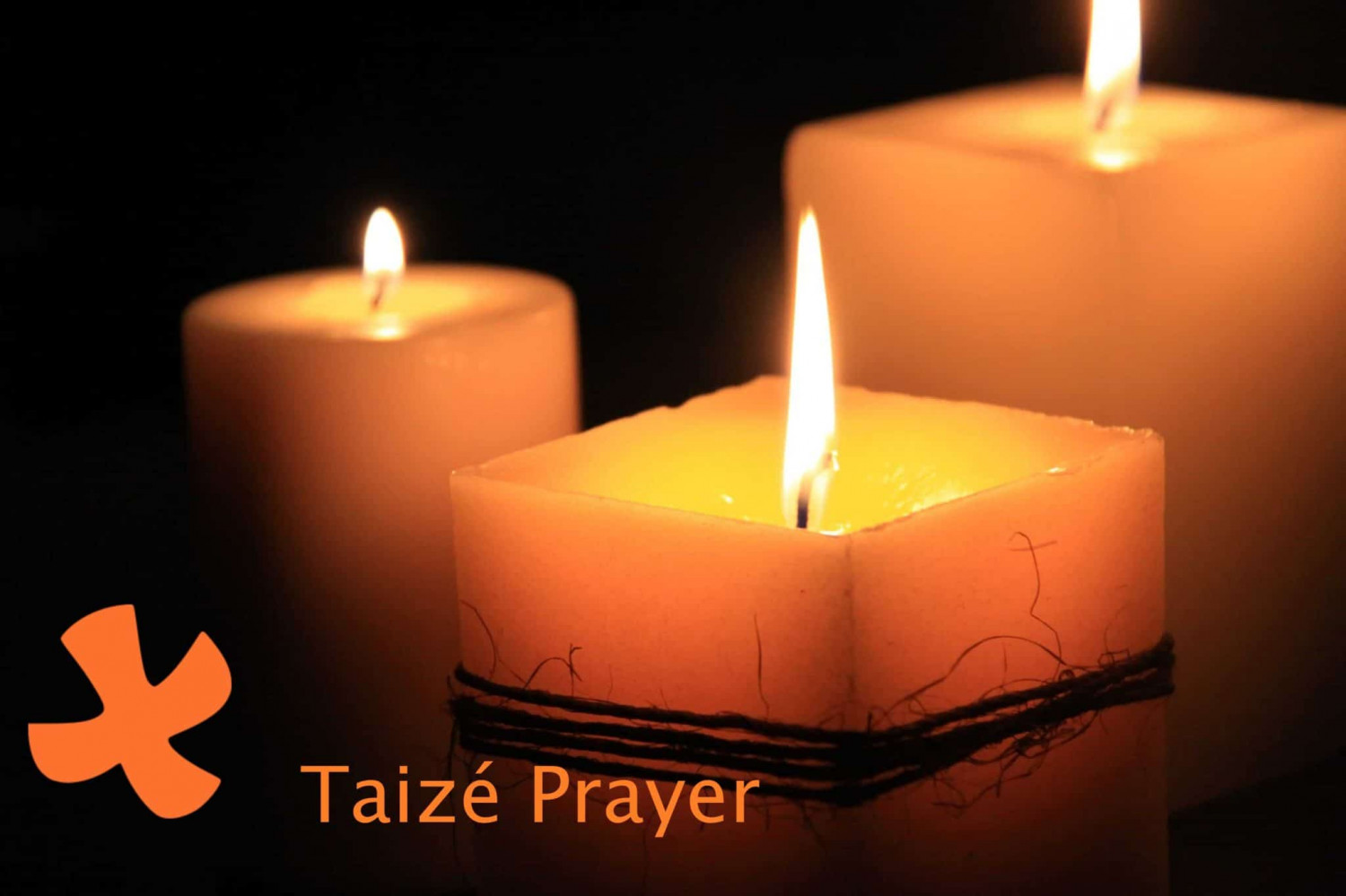 The ecumenical community at Taizé in Burgundy, founded in 1940, developed a form of reflective prayer based on simple chants written to be sung by all.
The style of singing evolved at Taizé spread out to many congregations and countries, and is used in gatherings of very varying sizes.
The repetitive nature of the songs helps to make them familiar and allows them to become vehicles of reflection.
They are sometimes enriched by instrumental accompaniment or additional verses by a cantor.
The songs are interspersed with short reflective readings and periods of silence.
A short service of Taizé worship will normally be held at St Saviour on the fourth Sunday of the month at 4.30 pm (duration about half an hour).
Check the weekly bulletin for confirmation, All are welcome.

Taizé Kyrie by Paul Berthier